RACE RESULTS and Certificate – CLICK Here
Event Details:
Event: Saloman MR25 X Marathon 2016
Distance: 42 km (4 laps around Macritchie Reservior)
Organizer: MacRitchie Runners 25
Date: 12th June, 2016 (Sunday)
Start place: MacRitchie Reservoir, outside the Amenity Centre
Start time: 7:00 am
Cut-off time: 7 hours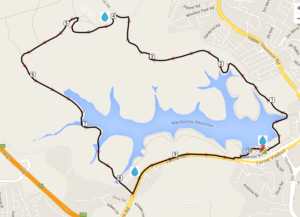 Race Entry Pack Collection Details:
Entry fee:
Thank you for your support, r
egistrations are now closed.
MR25 members – $50 (Available to 2016 paid up members or life members only. Email us with your membership number at events@mr25.org.sg to obtain your unique member discount code.)
Early bird – $60 (First 100 or 31st March 2016 whichever is earlier)
Sold out
Normal – $70 (Registration closes 31 May 2016 23:59 or when sold out, whichever is earlier. Do note that NPark regulations limits the number of the participants for this event.)
Participants' entitlement:
Water and isotonic drink stations along the route
Emergency paramedic ambulance support
Finisher medal
Salomon finisher t-shirt (sizes chart below), value $49.90
Prizes
– 1st place – $400 cash + trophy + $300 Salomon product voucher
– 2nd place – $300 cash + trophy + $200 Salomon product voucher
– 3rd place – $150 cash + trophy + $100 Salomon product voucher
– 4th place – $100 cash + numbered medal + $80 Salomon product voucher
– 5th place – $50 cash + numbered medal + $80 Salomon product voucher
– 6th to 10th place – numbered medal
Any disputes over the race podium positions must be made on-site in person, within FIFTEEN (15) minutes upon the release of the said results or at the prize presentation, whichever is earlier.
Any disputes over the official race results (non podium positions) are to be made via email to events@mr25.org.sg, by 19 June 2016 11:59pm.
Four classification categories:
Men's Open
Women's Open
Men's Veteran (45 years and above – born in or before 1971)
Women's Veteran (45 years and above – born in or before 1971)
Title sponsor: SALOMON


Sponsors: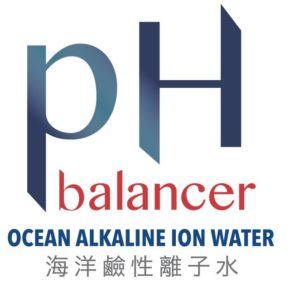 | | | | | | |
| --- | --- | --- | --- | --- | --- |
| | XS | S | M | L | XL |
| Chest  Around (in cm) | 92 | 97 | 102 | 107 | 112 |
| Back Length (in cm) | 66 | 68 | 70 | 73 | 75 |
Registration and payment details:
– due to NParks regulations places are limited – register early to avoid disappointment
– registration fee is not refundable
– race entry is not transferable
– a confirmation email will be sent to you once the registration process  is completed – keep it for your reference
–  the registration will close at midnight on 1st June 2016 or earlier (if the race is full) – make sure to register before that date as late entries will not be accepted
FAQ:
Q: Is bag collection available on race day?
A: Yes. In addition, tables will be available near the start point to store runner's personal supplies. Please do not leave valuables at the table as it will not be attended.
Q: How many laps do I have to complete?
A: 4 laps around the MacRitchie Reservoir
Q: Will I receive the finisher medal and T-Shirt if I only complete 3 laps?
A: No, it's called "finisher medal" for a reason. It would be unfair towards those who completed the full distance. You need to complete 4 laps.
Q: What distance is one lap?
A: It depends – as it shows differently on various GPS devices. We believe it's 10.25km, with 300m of elevation (mapometer) giving us an close to full-marathon distance of 42+km in 4 laps.
Q: I haven't received the confirmation email…
A: Firstly, please make sure that it did not land in your junk email folder. If you still haven't received confirmation email AFTER 2 DAYS from confirmed PayPal payment, email us to clarify this. Make sure to either attach the PayPal receipt or provide the PayPal payment reference number so that we can trace your payment.
Q: Is there a minimum age for the participants?
A: The minimum age is 18 years on the date of event – born on or before 12/06/1998.
Q: My pet canary broke his leg and I have to take it to hospital, therefore will be unable to run on the day… Can you refund my registration fee?
A: No.