Mizuno Ekiden Relay 2015 Race report
by Thomas Eng, Competition Chairman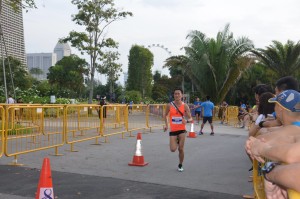 Mizuno Singapore had brought in an inaugural of Ekiden Relay which is very popular in Japan (Matsuri Festival race village) on 18 July 2015. The race consists of perseverance and teamwork for the total of 4 members. It is relay format, each runner has to wear and carry the traditional Tasuki sash and run 10.5 km.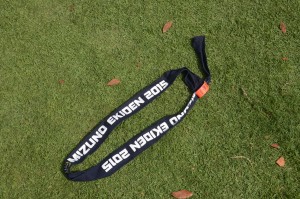 (for Category FM) and passing down to the next runners. The last runner will carry the sash and cross the finishing line to complete the race.
For this Ekiden Relay, MR25 had sent 2 teams to participate.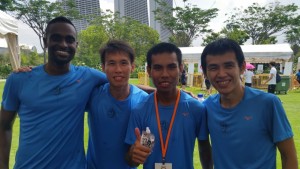 The first team members are Kien Mau, Ghim Koon, Devathas and Mohd Iskandar.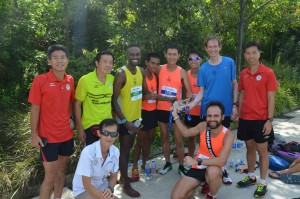 Second team members are Thomas Eng, Tony Seakin, Philip Ramachandran and JacekBrodniewicz.
1st team has brought the honor for MR25 as they clinched 2nd place. In fact they almost came in champion as second and third leg runner they fought hard to take the leading position. However, we faced a great challenge from Gurkhas because their last runner was very strong and overtook us at about last 2km.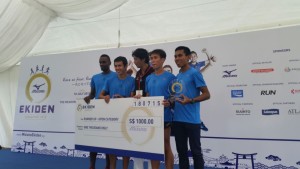 We are proud team MR25 is strong enough to beat at least one Gurkhas team and all other strong teams. No doubt, our second team was also doing the good job as came in 6th place.
MR25 Gambateh!!!