Congratulations !
Ullas & Mel Keong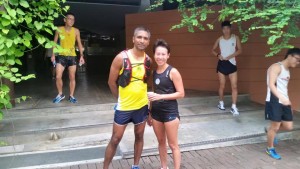 Last weekend they challenged the North Face 100 2015 50KM individual Men and Women.
They turned their inertia into euphoria & managed to conquer every step of the challenge and they emerged as top winners.
2nd position for Ullas and 4th position for Mel keong.
Well done. We, MR25 proud of you !