Event: Skyhawk Nature Run
Date: 14 Jan 2018
Venue: Malacca, Malaysia
Distance: 22km
Congratulations !   MR25 on podium !!
Wong Kum Fatt, Men's Open, 4th Place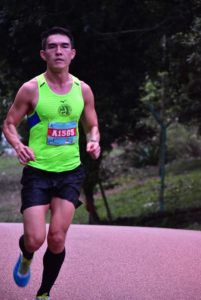 Special thanks to MR25 for organising the Skyhawk Run.  Starting from signing up, booking of hotel, booking of transport.  It's good exposure & experience to the runners, at different environment, atmosphere to race overseas, good planning to arrive a day early that giving us ambient time to prepare.  Massaging was good and cheap.  We also had a tour at the famous jonker night market.  Having nonya food.  There's a firework after flaggingh off .  Serving fruits at the water point.  Volunteers cheering for the runners at the finishing line, serving kampong food at end point.  Best of all its cheap.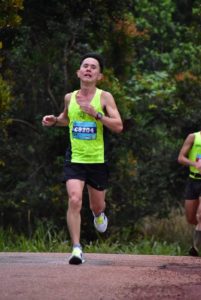 Lawrence Lim, Men's Veteran, 9th place
Well Done!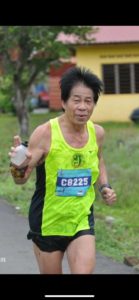 Steven Lee said, "I'm chasing against my own timing &
enjoy the race."
Zainal said, "when I woke up my leg very painful".
Next year we go again !!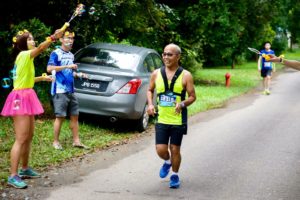 Lian Hock said, "I'll be back.  Skyhawk Nature Run".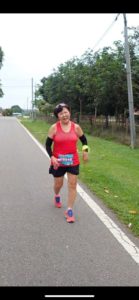 A hard earned medal & also a good start for 2018!
It's a joyful year.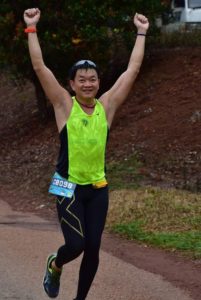 Daniel raised both hands for triumphant!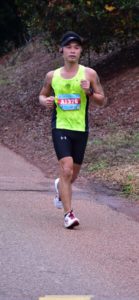 Lennon Ng, good run & well pace.  Timing 1:48:45
Ready for SCHK next week.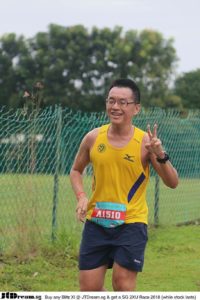 Yong Seng said, "I really enjoyed the weekend with you guys!  I miss Melaka already.  Let's go on another trip soon.  If we train together for a race, let's have a meal (and drinks?) after running:)"